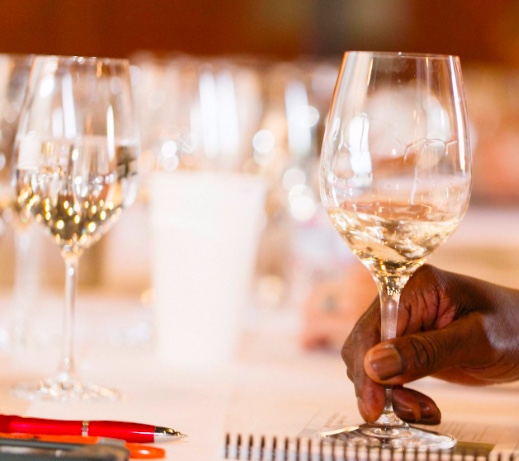 SAN FRANCISCO WINE SCHOOL CLASSES
AT
ENOTECA LA STORIA DOWNTOWN
Want to become a recognized wine expert (or just look like one)?
Enoteca La Storia (Downtown) has teamed up with the San Francisco Wine School to offer a unique-to-the-South-Bay wine education curriculum of individual classes, workshops and tasting events ideal for booth enthusiasts and wine/beverage industry professionals alike.
A world-class wine scholar program based on Master Sommelier curriculum
Whether you're looking to break out from behind the bar at your current job, or simply want to flex some serious wine-knowledge muscles at your favorite restaurant, Enoteca La Storia's Spring 2019 San Francisco Wine School curriculum offers one of the industry's most in-depth and reputable wine education experiences available today. With coursework designed by Master Sommelier David Glancy and classes led by an influential roster of key wine industry experts, both professional and enthusiast students alike now have the (geographically) convenient opportunity to attend world-class classes at Enoteca La Storia-Downtown San Jose.
What to expect at a SFWS class
Expect your senses to come alive. You will not only take a deep dive in the theory of wine, but also learn the secrets of how to see, feel and taste like an insider. Each class is composed to provide anyone who drinks wine, works with wine or writes about wine a solid understanding of the 3 'W's": Wine growing, Wine making & Wine tasting…as taught by some the industry's key players. Find out what you've been missing in every bottle you open and glass you drink.
WORKSHOPS AND SERIES INFORMATION
Which curriculum is right for you?
(Click links to go directly to San Francisco Wine School's website where you will find full class descriptions and can purchase your classes)
LOCATION:
Enoteca La Storia Downtown San Jose
320 W Saint John St.
San Jose, CA 95110